Duration: One session of 2.5 hours, longer for more than one participant.
Course Content:
Skin care knowledge
Recognize the best colours and tones that suit you
Techniques for daily makeup for:

 Eyes

Choosing and applying the right eyeshadow
Choosing and applying the eyeliner
Curling lashes and applying mascara
Drawing eyebrows

Face

Choosing and applying the correct foundation
Applying the blusher
"Sculpting" your face through shading and highlighting techniques
Concealing your imperfections

 Lips

Choosing and applying the right lipstick
Include:
A 10-piece travel brush set (image below for illustration purposes, actual set might vary slightly)
A set of Eyeshadow + Blusher palette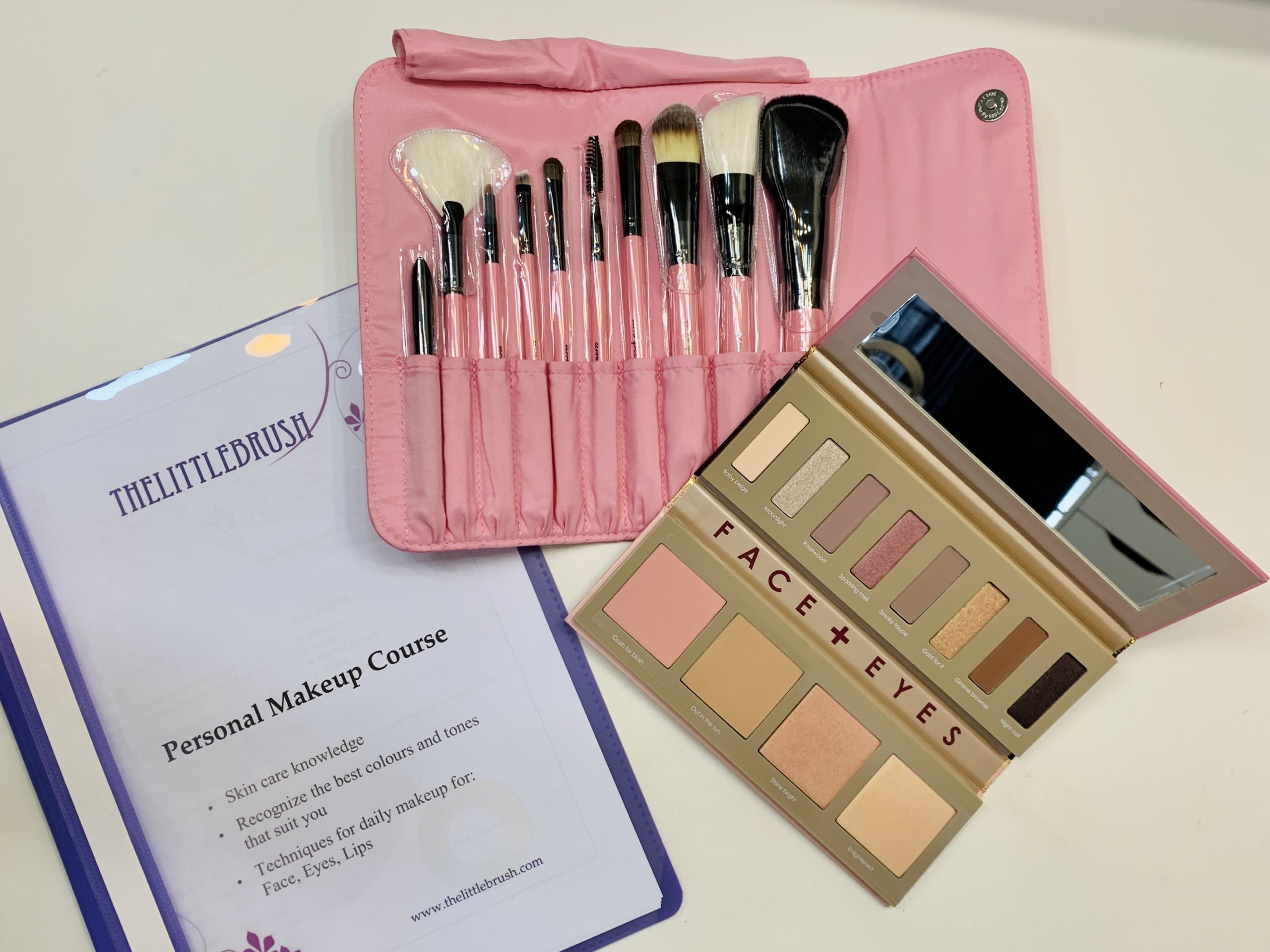 My friend & I are glad that we have attended the makeup course. Jovie is skillful & professional. She explained about the warm & cool colors, did some test & recommended products that suit our skin tone. Moving forward we can apply the skill we have just learned & finding the right products for ourselves.

Irene Ng
My Aunt and I visited Jovie for a makeup course while we were holidaying in Singapore. Jovie showed us how to apply makeup for a night look with smokey eyes and even showed us how to apply fake eyelashes. Jovie taught us how to use different products and advised which ones were suitable for our skin and colouring. It was a lot of fun and we would highly recommend Jovie to anyone! Thank you Jovie

Kelly Sibum
After years of telling myself I need to learn makeup, I finally did it and am glad I found Jovie. Her studio is clean and I like how she took her time to teach a complete novice like me, carefully explaining each step, also pointing out what I did wrong, even with skin care. Also love how she followed up with a list of the cosmetics we used in class, because honestly, I don't remember. Would come back if she has themed classes as well

Fu Jo Shi
Note that this is a makeup course for personal usage; we do not conduct professional makeup courses.
We DO NOT SELL MAKE UP PRODUCTS; we are solely focused on teaching the right way to do make up for personal usage
The course will be conducted in our studio in Tiong Bahru by Jovie.
Timing for the course is flexible and can be arranged subject to the makeup artist's availability.
Course participants are encouraged to come with fresh face without makeup.
All make up materials will be provided during the course.
Courses are usually conducted in one-to-one session. However, you can bring your friends to attend as a group and enjoy group discount.
Maximum participants are limited to four people to ensure adequate attention is given to everyone.
The time slot is only reserved upon a deposit payment of 50%.
For details on the available time slot, please contact us.
Please refer below for the details of the course, including syllabus and course fee.