Words can hardly describe the extremely adorable, cute, and bubbly Joanne. Her fun-loving personality is so contagious that, being her makeup artist was such a joyful and happy task. And I am glad to do the job not once but twice; once for her pre-wedding and second time for her wedding actual day.
For her pre-wedding first look in white gown, Joanne chose very natural look and kept her hair bangs puffy. This created a lovely and romantic look to match the greenery in the morning. Later, for the second look, I gave her a heavier eyeshadow to match her bright yellow gown. Completed the hair with a side ponytail half updo and a fascinator.
Photography by Gene and Oli from PhotosByMarbles. I am overjoyed that they used one of the pictures from this shoot for their double-page advertisement in the latest Style Weddings magazine (Issue Seventeen, March-Aug 2011).
Last but not least, I am extremely grateful to Joanne who took the time to select and sent these amazing pictures to me. More pictures from her wedding day in the next post!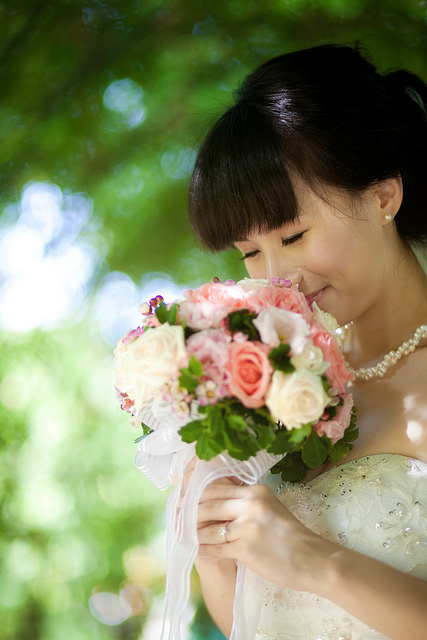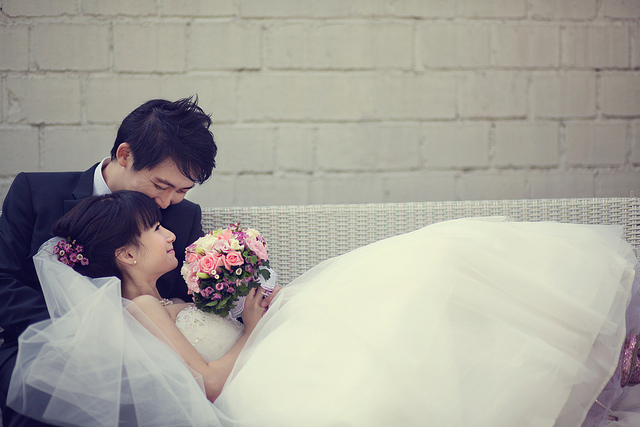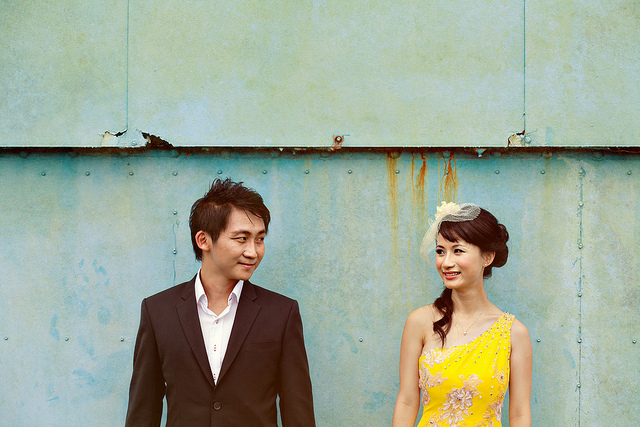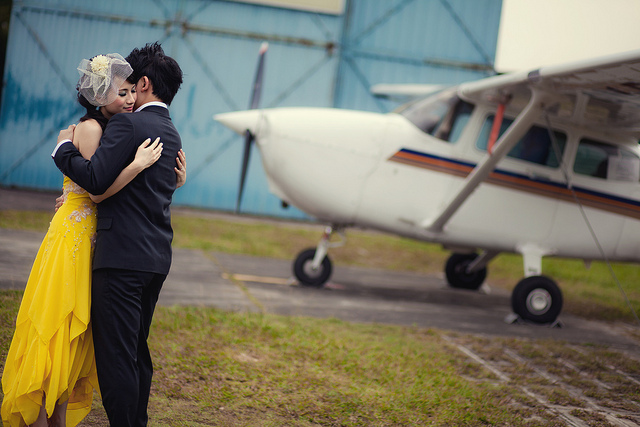 PhotosByMarbles advertisement in Style Weddings magazine