On her wedding day, I gave Hwee Ping, the lovely and easy-going bride,  a high bun with crown to create a clean and neat look. During the evening dinner, she chose to put on a birdcage veil (that I made myself) as her hair accessory.
This was also the coolest weddings I've seen to date (video). On their wedding day, Wilfred, the groom and his brothers arrived as a group of pirates with the mission to rescue the bride from the sisters. And of course, the mission was a success and the pirate and his bride live happily ever after. Definitely one of its kind.
Last but not least, I wish to extend special thanks to the photographer of the day – GwoWei of Raydanz Photography – for providing these awesome pictures.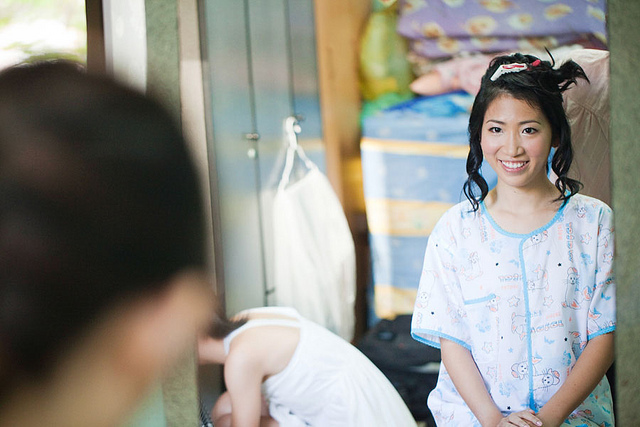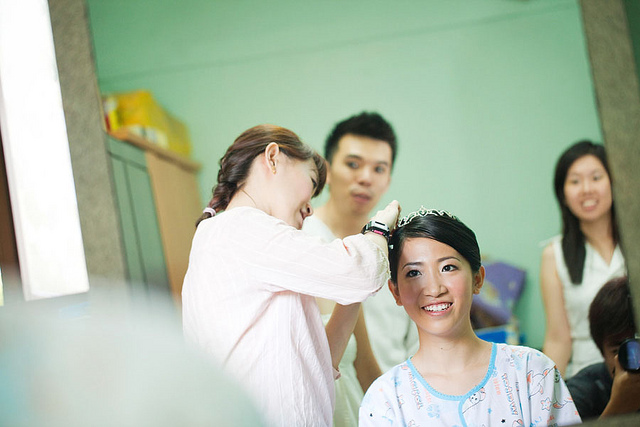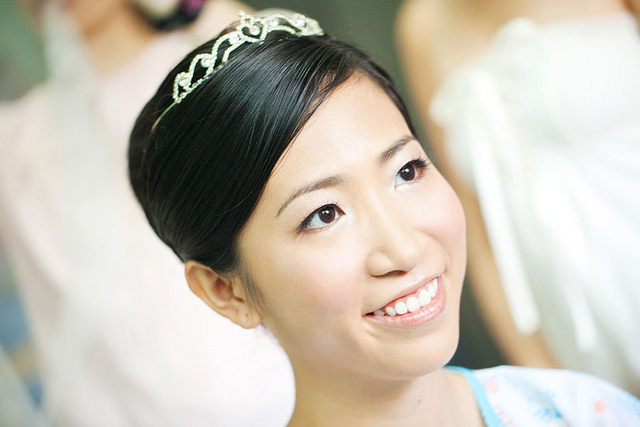 The bride with crown and high bun for the hair.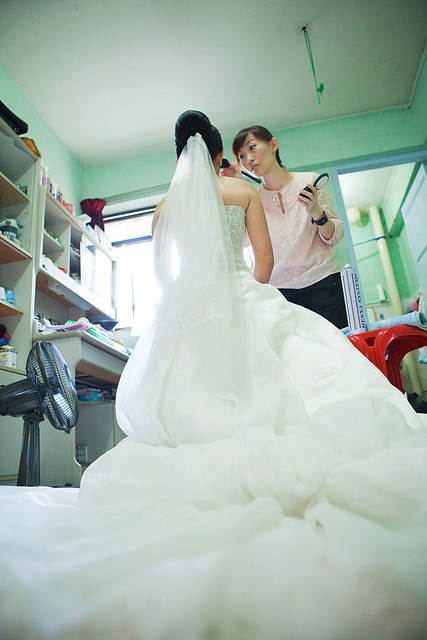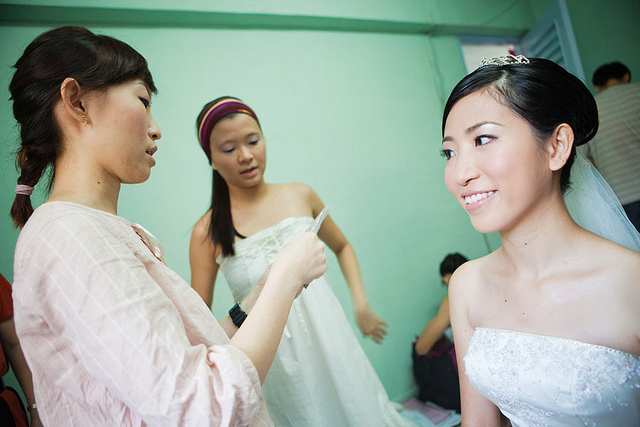 The pirate king and his bride.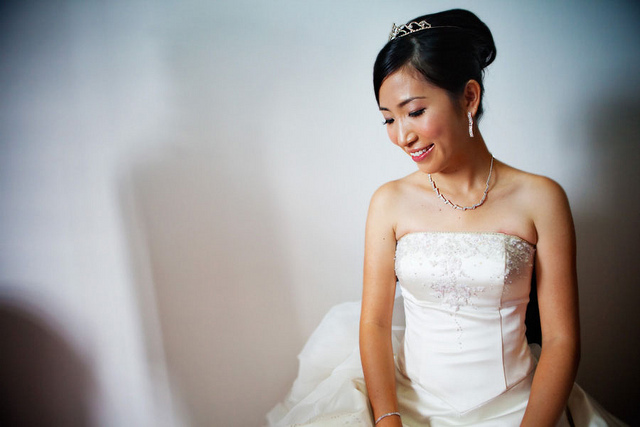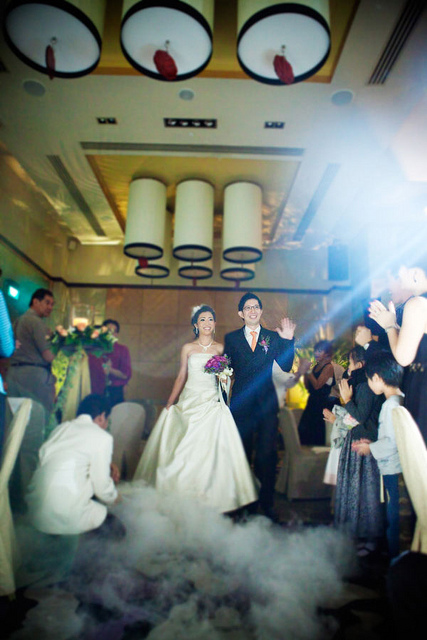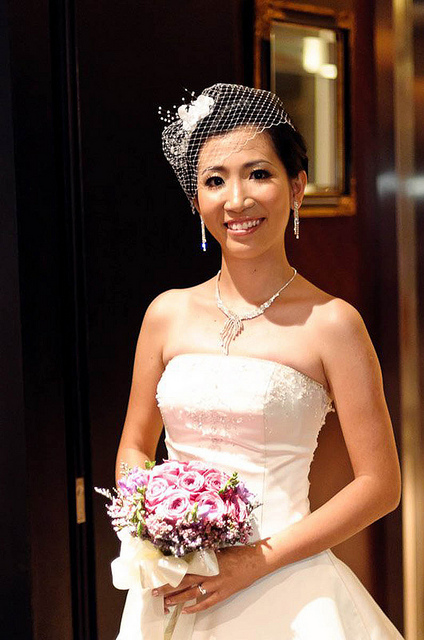 The bride with the birdcage veil as hair accessory for evening dinner.